The Mini-Cassia Region of Southern Idaho
The Mini-Cassia region is a picturesque area located in Southern Idaho. With its unique combination of natural beauty, economic opportunities, and strong community spirit, the Mini-Cassia region of Southern Idaho is a wonderful place to live, work, and play. More about the region: 
Named for the two rural counties it represents in Southern Idaho, Minidoka and Cassia, it encompasses the small cities of Burley, Rupert, Heyburn, and Paul, as well as 8 smaller towns.
Known for its abundant natural beauty, with scenic vistas that include the Snake River Canyon and the stunning mountains of the Sawtooth Range.
The region has a rich history and a strong sense of community, with many events and festivals throughout the year that celebrate the area's culture and traditions.
Home to a diverse range of industries, including agriculture, manufacturing, healthcare, and education.
Outdoor recreation abounds, including hiking, fishing, skiing, and much more.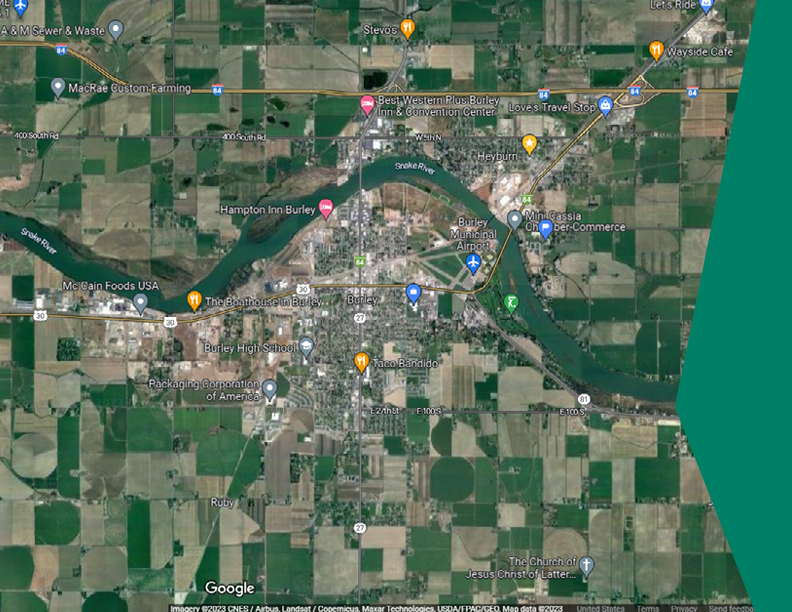 Burley
The
City of Burley
, founded in 1905, has a rich history dating back to the Oregon Trail migration. It's location, next to the winding Snake River in the shadows of the mountains, has been a strategic place for centuries. It is home to the Oregon and California Trails along with more than thirty other pioneer trails.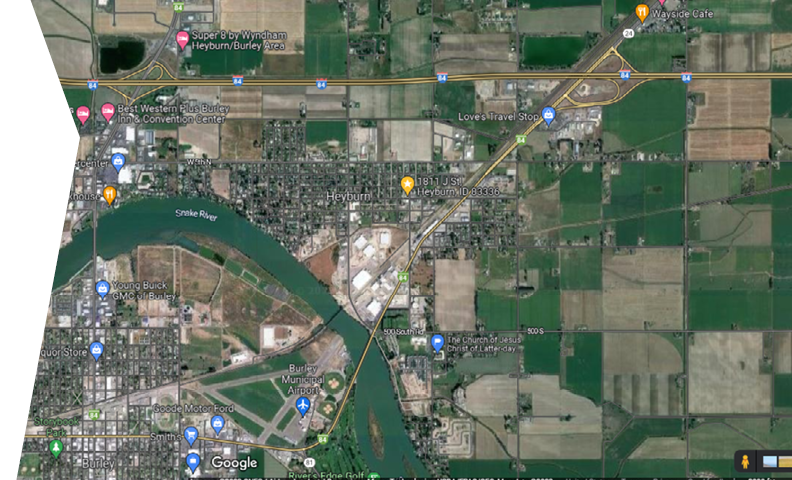 Heyburn
The charming City of Heyburn is located in Minidoka County, Idaho. Heyburn exudes a warm and welcoming atmosphere, where neighbors know each other by name and newcomers are always greeted with a smile. The city of Heyburn is known for its strong agricultural roots, with its fertile soil, vast open land, and abundant water supply making it a prime location for a new business.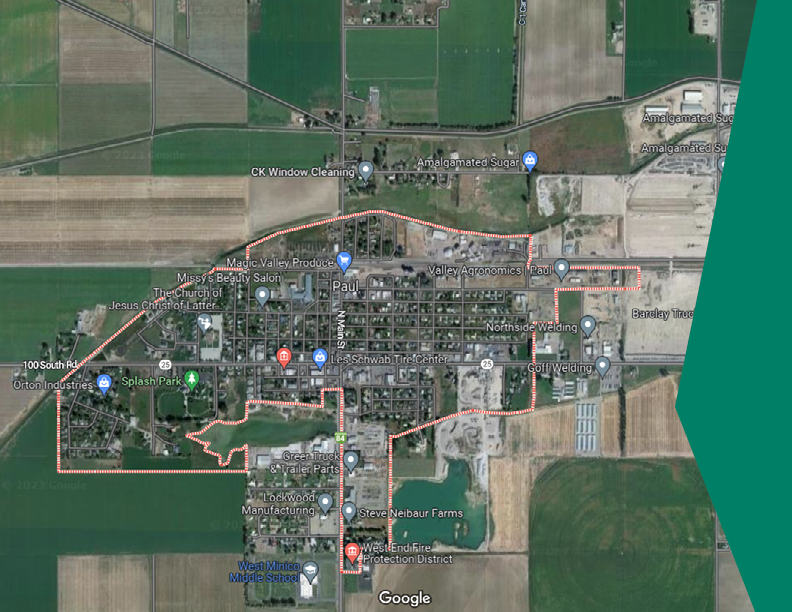 Paul
Welcome to the
City of Paul
! Our city is defined less by boundaries on a map than by the sense of shared values our residents hold dear. We take pride in maintaining a wholesome lifestyle, rich in cultural history, along with a deep commitment to the preservation of our environment and a progressive approach to local business. 

Mini-Cassia Economic Development